https://zhuanlan.zhihu.com/p/103733005
运筹OR帷幄算法知识星球每天会发布全球学术界|业界算法相关职位信息, 今天为大家推荐可能是全球工资最高的博士后职位--IBM Goldstine Fellowship,不低于15w美元/年。
0. 编者按
IBM Goldstine Fellowship是运筹学、数学优化、整数规划、计算机科学等领域的顶级博士后职位。统计往期获奖者从事的领域可以得出,运筹学、整数规划、算法、优化、机器学习等是得奖最多的几大领域。
1. 该Fellowship的背景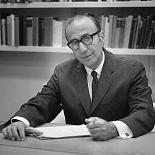 Herman Goldstine
The Mathematical Sciences department of the IBM Thomas J. Watson
Research Center invites applications for its 2020–2021 Memorial Postdoctoral Fellowship for research in mathematical and computer sciences. The fellowship provides scientists
of outstanding ability an opportunity to advance their scholarship as
resident department members at the Research Center. The Research
Center is located in Westchester County, less than an hour north of
New York City.





The department provides an atmosphere in which basic research is
combined with work on practical applications. Our permanent members,
academic visitors, and post-doctoral fellows pursue research in pure
and applied mathematics and in theoretical and exploratory computer
science. Areas of research include: algorithms, artificial
intelligence and machine learning, numerical analysis and scientific
computing, dynamical systems, inverse problems, optimization,
operations research, applied probability, and statistics. Close
interaction with permanent department members is expected and
encouraged, but fellows are free to pursue their own research interests.









Up to two fellowships will be awarded. Candidates must have received a
Ph.D. degree after September 2015 or should expect to receive one
before the fellowship commences in the second half of 2020 (usually in
September). The fellowship has a period of one year, and may be
extended for another year by mutual agreement. The stipend is expected
to be at least $150,000.





For full details and to apply, please visit:
http://www.research.ibm.com/goldstine/

The deadline for application is January 20, 2020.
(虽然已经过了截止日期俩天,但根据以往经验,仍然鼓励申请!)
2. 申请流程
An application should be submitted by January 20, 2020 via academicjobsonline.org (job id: #15531). It should consist of:
Full CV.
Abstract of your Ph.D. dissertation.
A 2–3 page research statement describing your current and future research.
3 or more letters of recommendation, including one from the thesis advisor.
Optionally, up to three recent papers.

A cover letter is not required. We strongly prefer all documents in PDF format.
Questions can be addressed to postdoc@us.ibm.com.
IBM is committed to workplace diversity, and is proud to be an equal-opportunity employer.



3. 往期Fellowship持有者
A partial list of awardees of the Fellowship before it was named "Goldstine":
1998 Fabian Chudak (Combinatorial Optimization, D-Wave Systems Inc.)
1996 Chai Wah Wu (Dynamical Systems, IBM Research)
1994 Patrick A. Worfolk (Dynamical Systems)
1989 Jonathan Ashley (Infineon Technologies)
1988 Alice Silverberg (Cryptography, UC Irvine)
1987 Baruch Schieber (Scheduling and Algorithms, New Jersey Institute of Technology)
1981 Carl Lee (Discrete Geometry, Univ. of Kentucky)
1977 Don Coppersmith (Cryptography, IDA-CCR)
参考链接:
2020-2021 Goldstine Fellowship
​

www.research.ibm.com

来源:oschina
链接:https://my.oschina.net/u/4408675/blog/3206464